Golf is all about confidence, in your game and your equipment. That's why Titleist designs the highest performing equipment and offers the most precise club fitting experience in the game. Titleist's approach to fitting begins with a unique understanding of players' performance needs born from working with PGA Tour players, PGA Professionals and amateurs serious about getting better. Our highly skilled team of fitters utilises the most advanced tools to help players optimise driver performance, make iron play more precise, dial in their wedges and fine-tune set compositions.
Experience Titleist Golf Club Fitting
The best way to truly appreciate the high performance value of Titleist golf clubs, achieve total confidence on every shot and shoot lower scores, is to experience Titleist club fitting for yourself. Find a Titleist fitting location using the link below or by calling in Australia 1-800-660 535 or in New Zealand 0800 484 853.
Titleist Fitting Network
Offering a range of fitting experiences, each delivering expert advice and equipment recommendations.
Titleist Fitting Centre
The ultimate personal fitting experience, conducted at the state-of-the-art Titleist Fitting Centre at the Spring Valley Golf Club in Melbourne, Victoria. Golfers are treated exactly like our PGA Tour staff and experience the same process, equipment and fitting technology that the best players in the world rely on to improve their game. For availability or to book an appointment please call Acushnet Australia on +61 3 9540 5000.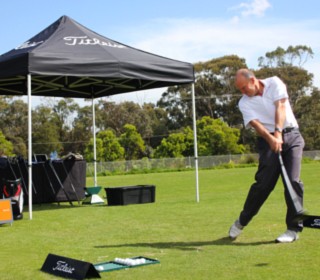 Advanced Fitting Locations
Advanced Fitting Locations in Australia feature Titleist partners who make club fitting the centrepiece of their daily selling activities. The centres listed below are equipped with over 1,800 club combinations and utilise launch monitors to offer a high level of service for golfers who want an in-depth and thorough fitting experience.
Fitting Partners
Our most accessible fitting option, Titleist Fitting Partners are situated at more than 250 Australian and New Zealand locations and feature fitters certified by Titleist who utilise our latest SureFit XL Bag and SureFit Bag equipment.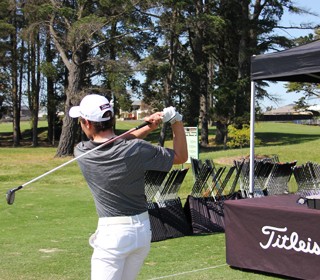 Fitting & Demo Events
Titleist conducts hundreds of fitting and demo days each year at golf clubs and driving ranges across the country. Fitting representatives trained by Titleist work individually with golfers during these events to present the Titleist golf club line and help determine the best models and specifications for performance improvement.
Titleist Custom Golf Club Options
Titleist offers an extensive selection of shafts, grips, specifications and other customisation options to help you perform to your potential.
Titleist Australia Advanced Fitting Locations
| | | | | |
| --- | --- | --- | --- | --- |
| SHOP NAME | FITTER NAME | CITY | STATE | PHONE NUMBER |
| Albert Park Driving Range | Bryan Ferguson | Albert Park | VIC | (03) 9696 4653 |
| Yarra Bend Golf Course | Andrew Pitt / Michael Sund | Fairfield | VIC | (03) 9481 3729 |
| Scott Smith Teaching Academy | Scott Smith / Garry Attrill | Barwon Heads | VIC | (03) 5254 2622 |
| The Grange Golf Club | Warren Mercer | Seaton | SA | (08) 8356 3070 |
| Victoria Park Golf Complex | Staff | Herston | QLD | (07) 3252 9891 |