MORGAN HOFFMANN
#PROVINGIT
On Dec. 4, 2017, Morgan Hoffmann penned an article for The Players' Tribune, an online media platform that provides first-person content written by professional athletes enabling them to communicate directly with fans.
The reveal was devastating. For the first time, Hoffmann shared the news that he had been diagnosed with facioscapulohumeral muscular dystrophy (FSHMD) – an incurable type of MD that typically causes atrophy of the chest, back, neck, arms and, sometimes, legs. He had been living with this reality for more than a year.  
At the time of his announcement, followers of professional golf knew Hoffmann as a five-year veteran of the PGA TOUR. He earned his card through his performance on the 2012 Web.com [Korn Ferry] Tour despite starting that season without any status. In 2014, he advanced to the TOUR Championship and finished a career-best No. 26 in the FedExCup standings. He posted his highest finish in a PGA TOUR event with a tie for 2nd at the 2017 Honda Classic.
"PEOPLE MIGHT CALL ME CRAZY. DOCTORS HAVE."
- Morgan Hoffmann, Titleist Brand Ambassador
Hoffmann was also a highly decorated amateur, winning two consecutive New Jersey state high school golf championships before transferring to the International Junior Golf Academy in Hilton Head, S.C. He won four American Junior Golf Association events, including the 2007 Junior PLAYERS Championship. From there, Hoffmann earned a scholarship to college golf powerhouse Oklahoma State University, where he played on the same teams as Rickie Fowler, Kevin Tway and Peter Uihlein, among others who have made names for themselves across the worldwide professional tours. Hoffmann even owned the No. 1 spot in the World Amateur Golf Ranking for a period of time in 2009, the same year he played on the victorious United States Walker Cup team at Merion.
In the accompanying feature, produced by Titleist, Hoffmann describes in his own words how a single phone call turned his world – a world in which he had reached the peak of his profession – upside down. 
Hoffmann had always been the best – or one of the best – in every sport he played growing up in New Jersey. Ice hockey, baseball, golf – it didn't matter. As he said, "I didn't have a care in the world." While he was a natural athlete, his work ethic was always world class. Every day. For hours. He challenged himself and others, eventually deciding that golf was where he would fully commit himself.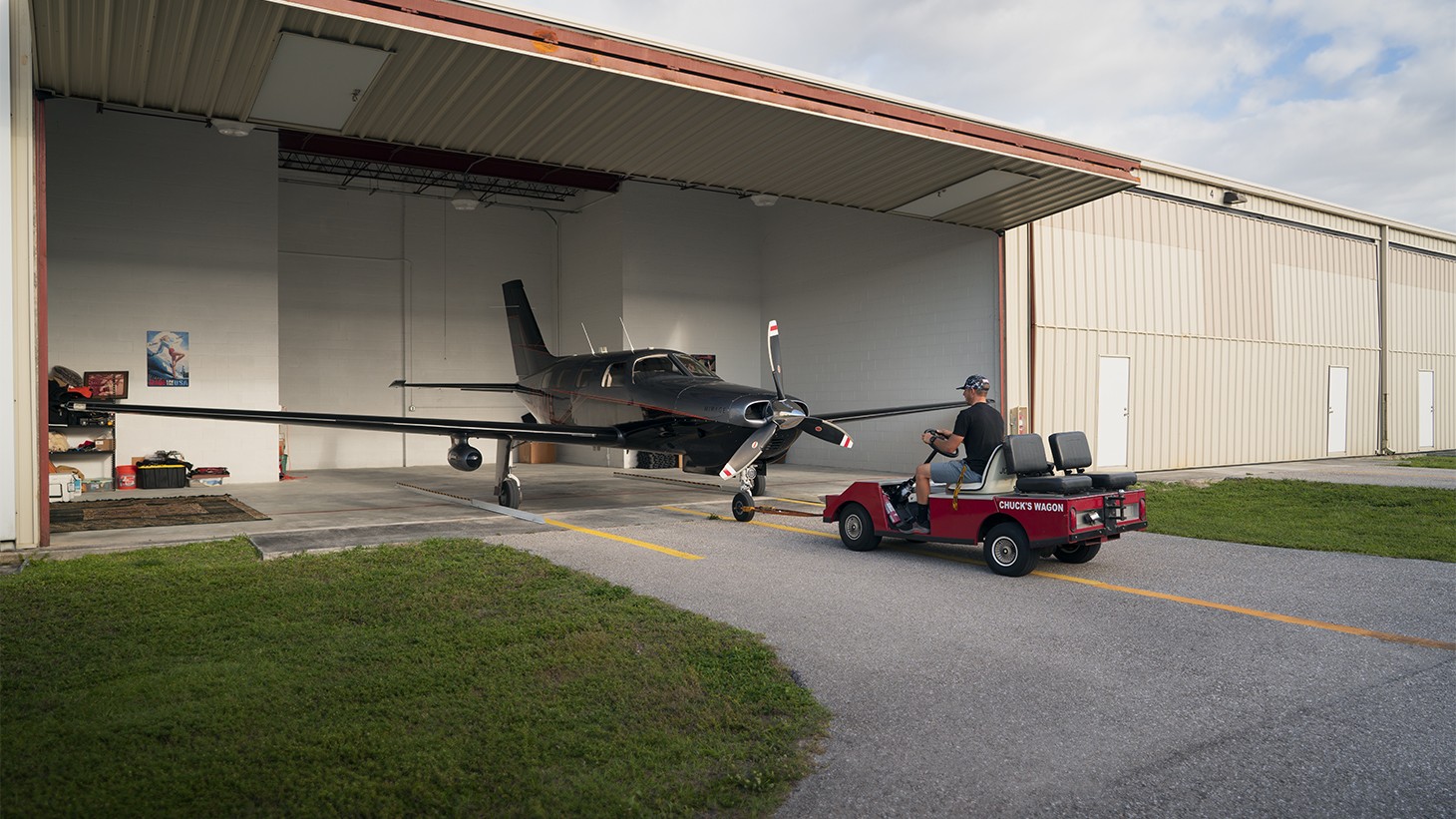 As a kid, Hoffmann dreamed of both playing on the PGA Tour, and becoming a pilot
He is now facing his greatest challenge – doing whatever he can to continue to physically compete on the PGA TOUR while raising funds through his foundation to ultimately find a cure for muscular dystrophy.
Hoffmann closed his Players Tribune article with the following, summarizing how his life has changed, but how he has found a new calling:
"… Most of all, I thought about how I had it all — my health, an amazing, loving family, incredible friends, and the chance to play a game I love.
And as the sun continued to set, the feelings of gratitude flooded in like rushing water. I gazed around and took a few more deep breaths.
I was so damn lucky to experience this life.  I was so damn lucky.
And today I know that I am so damn lucky. Because I've found my calling, and it's one far beyond golf."
#ProvingIt
...
To date, The Morgan Hoffmann Foundation has raised over $2 million. To learn more about how you can help, visit http://www.MorganHoffmann.org.
#PROVINGIT
We're all playing this game with an eye toward getting better. Setting new goals. Trying new drills. Just like new Pro V1 and Pro V1x, we're striving for constant improvement and we're always Proving It. Just like you.